Apr 4 2014
Due to the start of British Summertime week 3 of the project started with 2 days of getting up in the dark. I thought I'd put that behind me when I retired, but at least I got to hear the dawn chorus again. Every cloud eh?.
The early starts were due to the arrival of the electricians to do the first-fix wiring, following the initial visit last week. They worked very long days, until 5.45pm on Monday and 6.15 pm on Tuesday. Peter and I were shattered and poor Leonard thought he'd been abandoned!
Meanwhile the builders installed the 2 beams and removed the acrow props, I don't know if it's wishful thinking on my part, but is it beginning to look more like a room?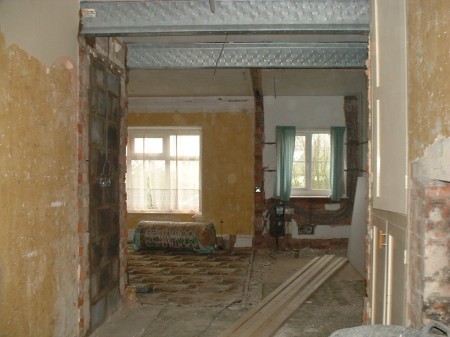 On Wednesday we decided to tackle the floor of the old shed that has been staring at us for the last 2 weeks. It too put up a fight, but I think we've won, as you can see here.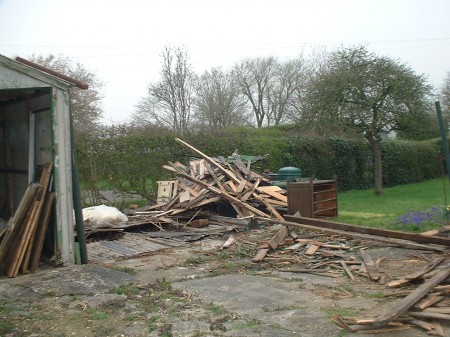 Inside Danny 'Block Work King' built a wall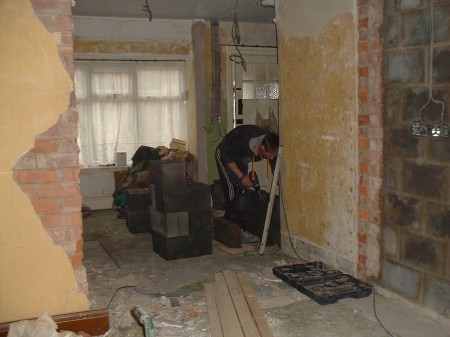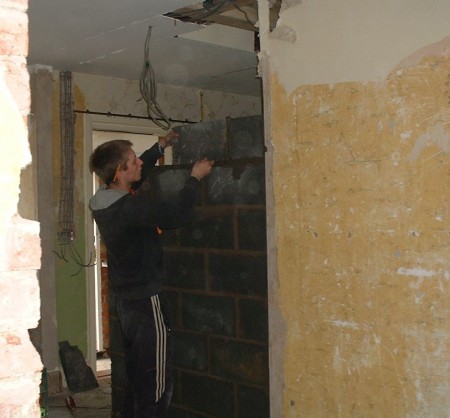 whilst Peter and Adrian struggled with the complexities of making the hole the correct size for the staircase, which should be coming in the next 10 days or so.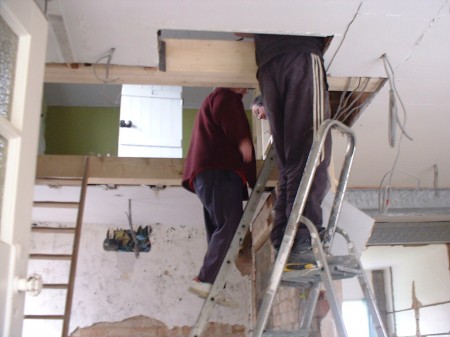 Lots of work has also been going on upstairs, but as I'm too much of a wimp to go up the ladder, which is even more precarious than before (now that all the 'things to hold on to' have been removed) you'll have to take my word for it.
Then on Friday, when the 3 days of fog lifted, we decided to make a start on halving the height of one of the hedges. I'm getting that déjà vu feeling. Cutting hedges was one of the reasons we decided to move!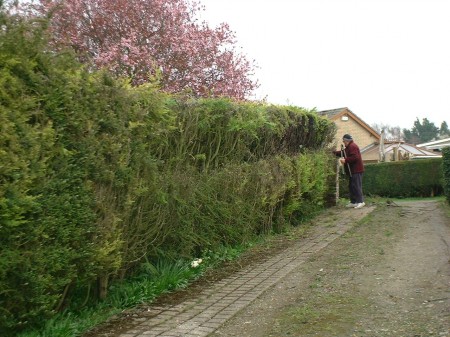 All in all week 3 has been a good week and it feels like we're making progress.
Leave a Reply