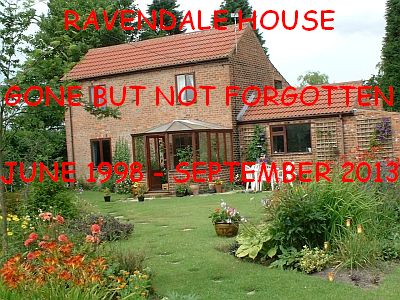 Building a garden from scratch is easier said than done, but for 15 years that is exactly what we did at Ravendale House.
It was often hard work, but we loved it and the result was our 'blank canvas' of 1998 was transformed into a beautiful and productive garden, which I hope you have enjoyed reading about in this blog.
But tide and time wait for no man and sad to say I am no longer able to give the garden the attention it deserves. It would break my heart to see it fall into disrepair, so the time has come to move on.
I will continue this blog in memory of 15 happy years gardening, but I don't have a garden at the moment so will start by telling the story of the last 9 months. If you want to read about it from the beginning, please click here.