Jul 15 2012
When we moved here 14 years ago I planted a blue Agapanthus in Flower Bed 2. It flowered for a couple of years, but it soon became clear it was getting overwhelmed by it's neighbours, and wasn't very happy, so about 3 or 4 years ago I dug it out.
'Gardeners World' had told me that Agapanthus do quite well in pots, so that's what I did. I put it in a pot.
Although it lived and produced leaves each year, it wasn't until this year that it actually produced some flowers. 3 flower spikes appeared about 5 weeks ago. I was very pleased.
I waited eagerly for the buds to break. I waited, and waited, and waited. As you know the weather has been rubbish this year, the buds just sat there, green, being buffeted by the wind and soaked by the rain.
To be honest I'd given up hope. I expected them to rot without opening, but yesterday, I detected some movement.
I'm now hoping that in the next day or two they will be looking like this.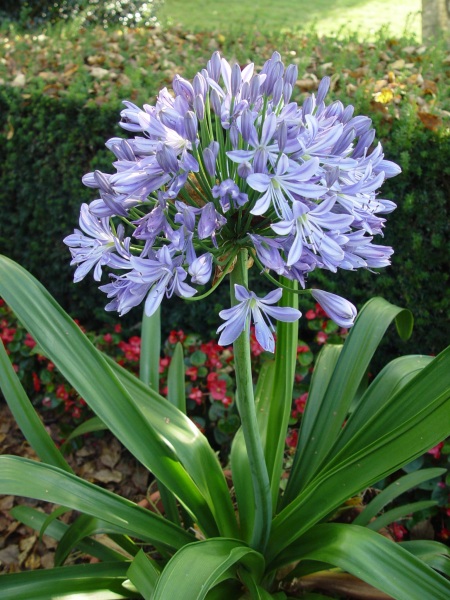 Well, I can dream can't I?

Leave a Reply