Jan 30 2009
Today has been an afternoon of mixed fortune. Firstly the good news, it was a lovely day, the first one in ages where I've been able to get outside and do some gardening. I started by hoeing a few weeds from around the shed and under the hedge, it's a bit too early for weedkiller, but I just wanted to stop them in their tracks for the next week or two, and then I'll weedkill them properly when it's a bit warmer.
I then turned my attention to some periwinkle. I had wanted something for groundcover and interest under the hedge, it had to be something that grew easily and was tough and so last year I began to transplant some periwinkle. This variagated variety (Vinca major Variegata) seemed the ideal solution. It roots so easily and every so often I cut a few bits off, or dig up ready rooted runners that are in the wrong place, and transplant them under the hedge.
Gradually I hope it will keep the weeds at bay and provide an interesting colour contrast to the hawthorn. I transplanted a few more pieces this afternoon, the ones I did before Xmas are already rooted. It won't make picking up twigs after hedge cutting any easier, that's why it has to be tough as old boots, to withstand my twig collection, which is not subtle and can at times be quite violent.
A couple of years ago I collected some berries from a shrub down the lane, I don't know it's name, I just liked it's flowers. I sowed them in a small pot and two of them germinated. Whilst I was out this afternoon I noticed the one I had planted out in the garden last year, was being eaten. In fact it looked like something had tried to dig it up as well. I checked the one still in a pot and that one looks to be untouched. Schweppes cloche to the rescue, I hope I've caught it in time, it does look rather sad at the moment.
Then I noticed that something had started to eat the bark off the young pear tree we planted a couple of years ago. We bought three trees at the time, bare rooted, from a local supermarket at a very good price. Cherry, plum and pear, we haven't had any fruit yet, but we're hopeful, as they all seem to be doing OK, until today. Schweppes cloche-collar to the rescue once again. It's a good job we drink a lot of bitter lemon!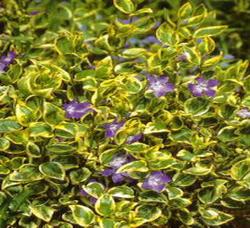 Leave a Reply