Nov 20 2013
When I said in my introduction that I don't have a garden anymore, that wasn't strictly true. The temporary cottage does have a garden, but because we are renting and only for the 6 winter months, I don't expect to be doing much work in it.
It's situated across the yard from the cottage and is about a sixth of a football pitch in size. Laid mainly to lawn, which is more weeds than grass, with a pond in the middle, 3 apple trees and flower beds round 2 sides.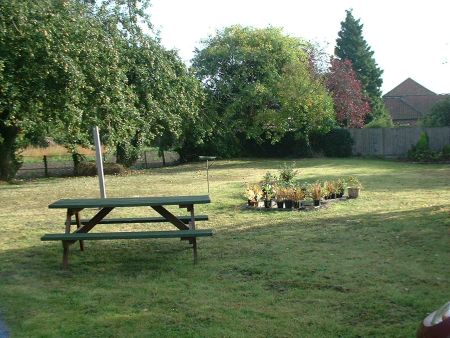 As the pond is empty I intend to use it as a makeshift cold frame to protect my tender plants through the cold winter months. You can see them placed around it in these pictures.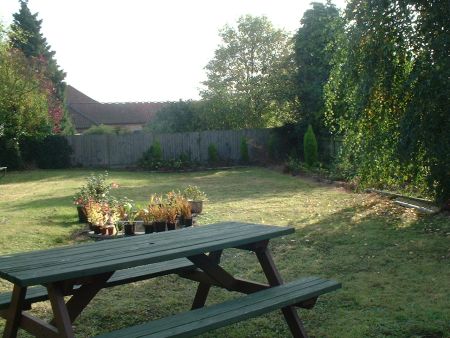 I have some large plastic sheets left from the old conservatory at Ravendale House to put over the top, which can easily be removed on milder days. Indeed, since these pictures were taken all the plants have been safely stowed away.
Leave a Reply